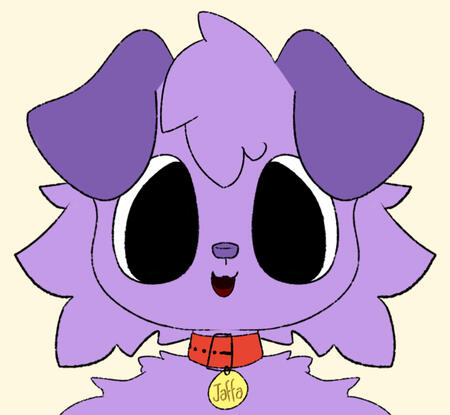 cereal bowl system
pup/it/she/they - system - puppy ΘΔ - tech and music enjoyer
hi there, I'm cereal. i currently hyperfixate on music, virtual reality, and linguistics.I played percussion in a philharmonic band, and i now play in a traditional / folkloric music group. i also make silly music in Reaper. i play upright and guitar bass, accordion, guitar, uke, drums, and percussion. my objective is to learn as many instruments as i can :3
The Dash:
ryzen 5 2600
gtx 1060 6gb
24gb ram
msi a320m-a pro
oculus quest 2
Swift:
acer swift 3ryzen 5 3500U
vega 8 igpu
12gb ram
cerealbowlsystem - commission info
contact me on discord:
@cerealbowlsystemor twitter:
@CereBowlSystem
will draw:
furries, ponies, humans

blood

simple backgrounds

simple mechanical things (guns, cyber limbs...)

nsfw (at no additional cost!)
probably won't draw:
mechas, robots (i suck at it)

heavy gore

detailed backgrounds
| | lined | flat colors | shaded |
| --- | --- | --- | --- |
| headshot, bust | 15€ | 25€ | 30-40€ |
| halfbody | 20€ | 30€ | 40-50€ |
| fullbody | 25€ | 40€ | 55€+ |
additional 50% of the initial price per added character
(example : 15€ for a lined halfbody, + 7.50€ for another character, + 7.50€ for another one)10€ for a simple background
This is my art. Keep in mind that I don't draw SFW art very often ; this list is incomplete
2023
2022
2021
pricing can vary due to complexity of character design, including clothing and type of shading.

i am free to reject any order for any reason.

payment can be done 100% after sketch approval or 50% after sketch and 50% after full drawing. drawings will include a watermark until fully paid for. only pay after i approve of your order, never before.

after full payment you will receive JPEG and uncompressed PNG versions of the art, with an additional transparent background version.

changes on the drawing can be discussed throughout the way. if we stay in contact through discord i will do my best to receive your confirmation for most details of the drawing.

you will have the right to post the drawing online, including using it as a profile picture on social media platforms, as long as i am credited (as "cerealbowlsystem" or @CereBowlSystem).